Interstate Compact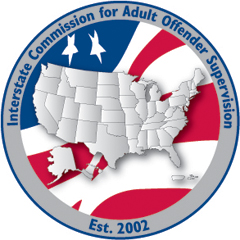 Interstate Compact Overview
The state of Idaho is a member of the Interstate Commission for Adult Offender Supervision compact agreement. This nationwide compact went into effect in September 2004. It standardizes the application process and allows for a uniform transfer of supervised offenders between states. Interstate compact is a supervision process which contributes to the offender's success and reduces likelihood of future criminal activity by providing an opportunity to seek improved residence, employment and social circumstances.
To Contact the Idaho Interstate Compact Office
For more information about the compact, please call the Idaho Interstate Compact office at (208) 658-2120 or (208) 658-2121 or e-mail at iscidaho@idoc.idaho.gov.
Offender Eligibility
Subject to supervision due to the commission of a felony or certain Misdemeanants (See ICAOS rule 2.105) and meets one of the following transfer criteria:
Resident living in the receiving state at least one year prior to the offense
Resident family lives in the receiving state for at least six months and has means of support/employment
Military deployment (or live with family deployed by the military)
Involuntary employment transfer to another state as a condition of maintaining employment (or live with family whose employment transfers involuntarily)
Other: Considered at the discretion of the receiving state provided sufficient documentation justifies the transfer
The compact was put in place to:
Promote public safety

Protect rights of victims

Control movement of offenders

Provide for effective tracking

Provide for the rehabilitation of the offender
Interstate Application Process
Interstate compact applicants who meet the guidelines will pay an interstate compact fee of $100 at the time of application. Eligibility criteria is further described at the Interstate Compact website.
Print this page