History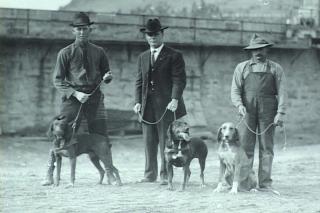 Our History
The federal government opened the first prison in Idaho in 1872. It was located east of Boise and built using inmate labor. The state of Idaho took over the facility in 1890 when Idaho was granted statehood. The prison closed in 1973 after inmates staged riots over living conditions. The facility is now a museum.
In 1972, IDOC opened a new prison south of Boise. It was called Idaho State Correctional Institution (ISCI), but it became known as the yard, short for main yard. The facility next door, which at the time was considered to be part of the same institution, became known as the farm because it was a working farm. It's now known as South Idaho Correctional Institution.
In 1974, the state turned an old military radar station in Cottonwood into a prison and called it North Idaho Correctional Institution. In the early 1980s the department took over the old mental hospital in Orofino and turned it into a prison.
In 1980, inmates rioted at ISCI. They caused $2 million worth of damage and took two hostages, who the inmates later released. In 1986 at ISCI, inmates rioted and killed a fellow inmate.
In 1984, a federal judge ordered IDOC to improve inmates' living conditions along with the quality of their educational and treatment programming. The decision became known as the Balla Ruling for Walter Balla, the inmate who brought the lawsuit against the department.
Today there's much more to IDOC than prisons. The department operates five community work centers. They give offenders a chance to learn job skills, pay fines and restitution and develop a nest egg to prepare for their return to society. The department also provides education and treatment programming, which helps offenders turn around their lives so they will be less likely to reoffend.
IDOC also supervises offenders who are living in Idaho communities. In 1997, the Board of Correction created the Division of Community Corrections, recently renamed Bureau of Probation and Parole. It makes sure that probationers and parolees are living up to conditions set for them by Idaho courts or the Idaho Commission for Pardons and Parole.
IDOC Directors
2007-Current Brent D. Reinke
2006-2007 Vaughn Killeen
2001-2006 Tom Beauclair
1997-2001 James Spaulding
The Old Pen
Much of IDOC's history is on display at the Old Idaho State Penitentiary off of Warm Springs Avenue east of Boise. The site is now maintained by the Idaho Historical Society. Visitors can tour the old cell blocks, view photographs of the facility when it was in operation and learn about some of the notable inmates who were incarcerated there. They include Harry Orchard, who assassinated Idaho Governor Frank Steunenberg in 1905, and Lyda Southard, who was known as Idaho's Lady Bluebeard. She was convicted of killing several of her husbands to collect their life insurance.
The Old Pen is open seven-days a week except for state holidays. To learn more, visit the Idaho historical Society's website.
Print this page