News
ICIO starts its first PIE program
January 20, 2023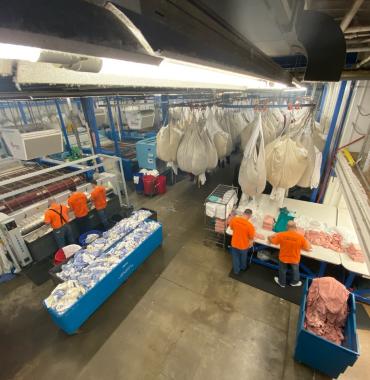 For over a decade Idaho Correctional Institution's Special Projects has been working to get a Prison Industry Enhancement program started at the facility. 
With the invaluable help of the leadership at Idaho Correctional Industries and a business willing to be the groundbreaker in the region, the first PIE program started mid-January at Blue Ribbon Linen in Lewiston.
Ten proven hard-working residents attended an orientation class and immediately went onto the floor where they were trained on the machines and went to straight to work. 
As they settle in and production increases, additional residents will be added to the crew.